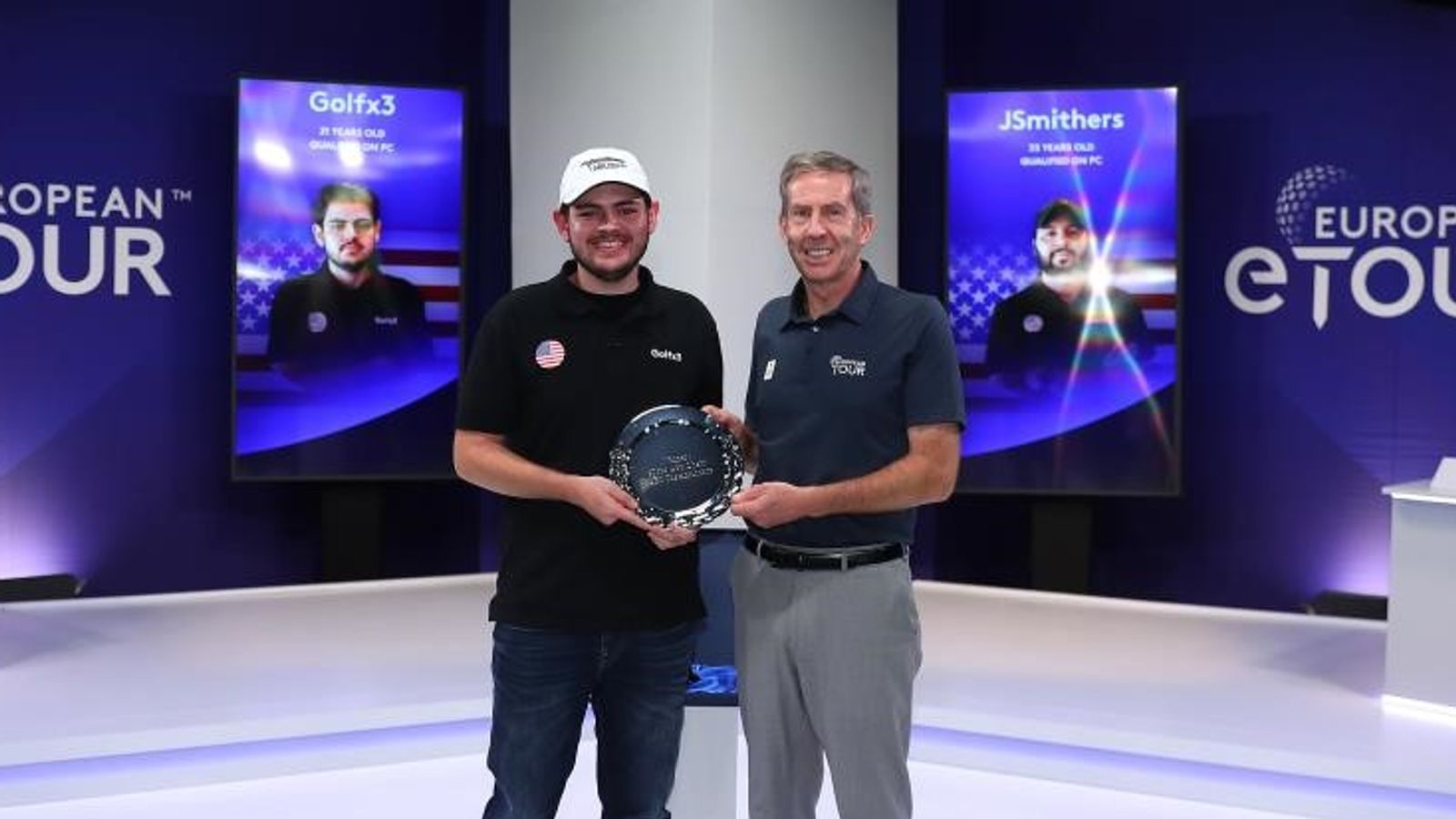 What is the European eTour?
No results found.Please try another search.Search
The European Tour teamed up with DreamHack and Topgolf Entertainment Group to launch the first esports series in golf, played on the World Golf Tour (WGT) online and mobile game.
Over 45,000 players from 169 countries tried to qualify for the first of six events in the series, before the leading 128 players then played in a knockout competition to try and secure one of eight spots for the live tournament.The game can be downloaded for free on mobile and played online
Eight players from five different countries then came to Abu Dhabi Golf Club to compete in a specifically constructed venue in the public village, all streamed live on the European Tour's social media channels.
American Payton Gordley came through the round-robin group stage to progress through to the semi-finals and then the final, where he defeated compatriot Joshua Smith to secure the trophy.Also See:.