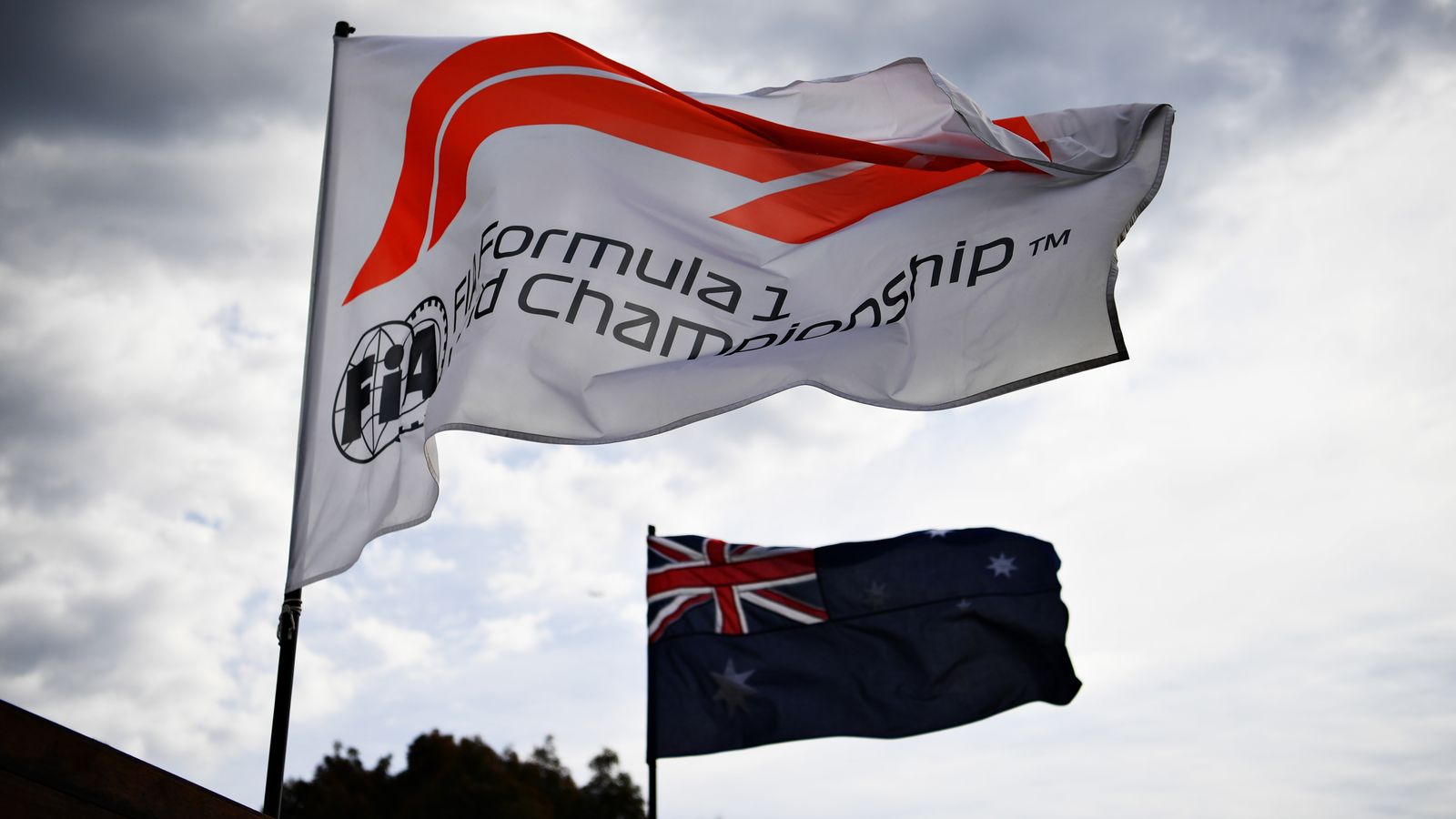 Coronavirus: What's the latest for F1?
The coronavirus outbreak has seen sporting events across the globe cancelled or postponed – including Formula 1.Here's all you need to know about its impact so far, what has been said, what the drivers are up to, and more…What races have been called off?
Seven – so far.All systems were go for the season-opening Australian GP – despite criticism from Lewis Hamilton – but it was then cancelled after it was confirmed that a McLaren team member had contracted coronavirus just hours before practice was due to start in Melbourne.
That cancellation was understandably followed by the postponement of this weekend's Bahrain GP, and the inaugural Vietnam GP on April 5.
The Chinese GP, set for April 19, was postponed last month.
A second tranche of races at what was supposed to be the start of the European season in May have now been affected too – including the world-famous Monaco GP.The Monte Carlo street race – F1's showpiece event – has been cancelled, while the returning Dutch GP at Zandvoort and the Spanish GP at Barcelona have been delayed.
1:58 Craig Slater explains why the Dutch, Spanish and Monaco Grand Prix have been postponed due to Coronavirus.Craig Slater explains why the Dutch, Spanish and Monaco Grand Prix have been postponed due to Coronavirus.
So when could the season start?
In truth, nobody knows at the moment.And it could stay that way for some time.
The postponement or cancellation of the scheduled first seven events leaves the Azerbaijan GP as a very provisional season-opener on June 7.
The Canadian GP in Montreal is due to follow a week later.0:49 F1 chief Chase Carey has defended the late decision to cancel the Australian Grand Prix, due to the coronavirus outbreak F1 chief Chase Carey has defended the late decision to cancel the Australian Grand Prix, due to the coronavirus outbreak
But F1 are understandably not divulging any contingency calendar plans at this stage, simply saying they will start the campaign as "soon as it's safe to do so after May" with officials monitoring the fast-changing global situation.
"We recognise everyone wants to know what comes next for Formula 1 in 2020," said F1 chairman Chase Carey in a statement.
"We cannot provide specific answers today given the fluidity of the situation.
"However, we plan to get the 2020 championship season underway as soon as it's safe to do so.We are engaging with experts and officials on a daily basis as we evaluate how we go forward in the next few months." What else has F1 done so far?
F1's stakeholders have already moved to bring the usual mandatory mid-August shutdown period forward to March and April – with all teams required to shut down their factories for a period of 21 consecutive days during this period.
Ferrari, whose Maranello headquarters had already been closed anyway owing to the situation in Italy, have naturally initiated this three-week period immediately.Other teams who remain operational have selected different start dates – for instance, Red Bull will close on March 27 and Renault on March 30.
F1 managing director Ross Brawn indicated in an interview with Sky Sports F1 in wake of the Melbourne cancellation that a restarted season could run through August – something which is now possible with the shutdown regulation change.
"I think by freeing up the August break, we give ourselves several weekends where we can have a race," Brawn told Sky Sports F1.
"I'm pretty optimistic that we can have a good 17-18 race championship or more."
Brawn added that F1 are considering two-day weekends so that the events and shorter and triple headers could then be feasible.
F1 could also extend the calendar if needs be.
The season is due to finish in Abu Dhabi on November 29, though that could – in theory – be pushed back to allow other races back in, should the climate be warm enough! What about 2021?
With the new season on an indefinite hold, and the teams' factories not in operation during the three-week shutdowns, F1's big 2021 regulation changes have been delayed until 2022.
On cost grounds, it has also been decided that the 2020 chassis – yet to be raced this year – will be used again in 2021, with further possibilities to freeze development in other areas.What are the drivers up to?
Unsurprisingly, the drivers – most of them home-bound – are trying to stay as fit as possible by continuing the training that got them in shape for the new season, with Hamilton and Charles Leclerc even trying out surfing.Making the best of the situation 🏄🏾‍♂️Thanks to the guys at @urbnsurf for letting me spend my evenings practicing my surf and to @ripcurl for providing the wetsuits.
It was a lot of fun catching waves with you 🤙🏾 Until next time Melbourne.pic.twitter.com/BQxtp1oqjr — Lewis Hamilton (@LewisHamilton) March 15, 2020 Today was more about swimming than surfing but it was very fun ! 😠By the way don't zoom on my face on the 1st pic, thank you 🤓😂 pic.twitter.com/lOjvixP3nA — Charles Leclerc (@Charles_Leclerc) March 14, 2020
Carlos Sainz, meanwhile, will remain in self-isolation, despite his test for coronavirus coming back negative.
Some of the drivers are still racing, too.
Max Verstappen and Lando Norris showed off their skills against other professional racers, ex-F1 and eSports, in an online Grand Prix last Sunday – when they were supposed to be on-track in Melbourne.Also See:.