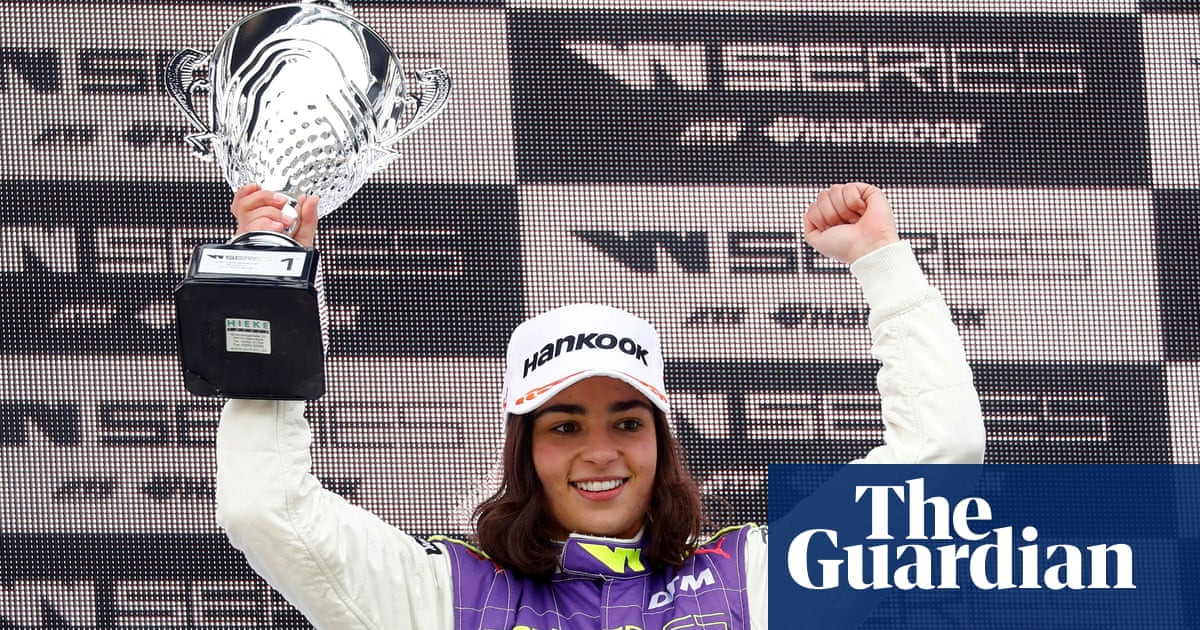 Women's W Series motor racing abandoned with promise to return | Sport
Motor racing's all-female W Series has cancelled its 2020 season with a promise to return next year.The all-female W Series, which was to have provided support races at two Formula One grands prix this season, has been cancelled because of the pandemic.The organisers have conceded they do not have the resources to guarantee the safety of staff and drivers.The series will return next year with at least two races on the F1 calendar.
The W series enjoyed a successful inaugural season last year and had intended to stage an eight-race season as part of the German DTM touring car series and F1.
Motor racing's all-female W Series 'robust enough' to ride out storm Read more
"Our decision not to stage on-track races until 2021 is not one that has been taken lightly," said the W Series chief executive, Catherine Bond Muir.
"To take W Series' diversity and inclusion message to girls and women globally, while prioritising during a global pandemic the health and safety of our drivers, our staff and the many other people who make W Series events such a success, requires resource at a level beyond the scope of a brave new startup such as W Series."
The British driver Alice Powell, who was third in the championship last year, backed the decision.
"Gutted not to be racing in the W Series this year," she wrote on Twitter."However, fully behind the @WseriesRacing team and their decision and I cannot wait for a full season and their plans for 2021."
Bond Muir confirmed W Series would race at F1 meetings in the US and Mexico next year.
This season the series was to award points towards an F1 super licence.Last year's champion, Jamie Chadwick, had already accrued 10 from the Asian F3 series and 15 more would have been available to the winner of the 2020 title.Forty points are required to drive in Formula One.
The W series will host an esport championship, featuring its all-female grid with 10 races beginning on 11 June.
Lewis Hamilton and Valtteri Bottas will return to the track for the first time since February when they carry out a Mercedes test at Silverstone next Tuesday and Wednesday driving the 2018 version of the car.
In-season testing of 2020 cars is banned but teams can put in track time on older models.
The process is seen as vital preparation for the delayed start to the season in Austria on 5 July by which point the drivers would not have been behind the wheel for four months.On Wednesday McLaren's Lando Norris tested an F3 car with his former team Carlin at Silverstone.Other teams are expected to follow suit to bring their drivers up to speed.
Topics Motor sport Formula One news.